All around the internet (especially on Instagram) you'll see #Throwback Thursday, where people share old photos.  I happened upon these pictures earlier this week and thought they would be fun to share.  These are from our Allstate agency back in 2007 and 2009.  (You can figure the day by how old our son was in them, haha).
No one can say that we didn't do Allstate branding.  🙂
This was the ribbon cutting from our first location.  It was a TINY office!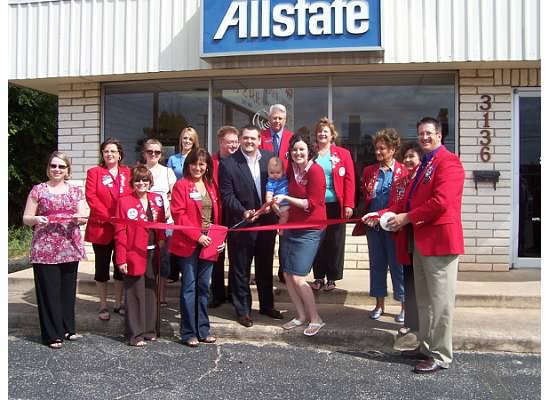 Around a year later, we moved to a larger, nicer shopping center down the street.  (And were next door to a very cute baby store.)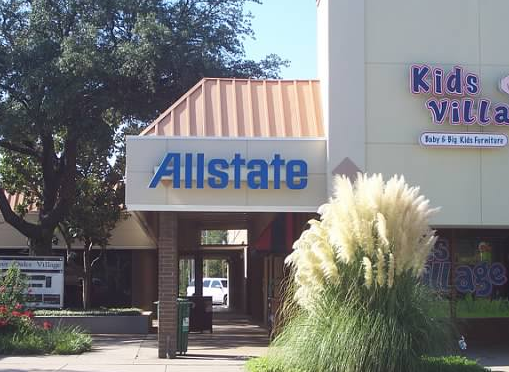 Front entrance: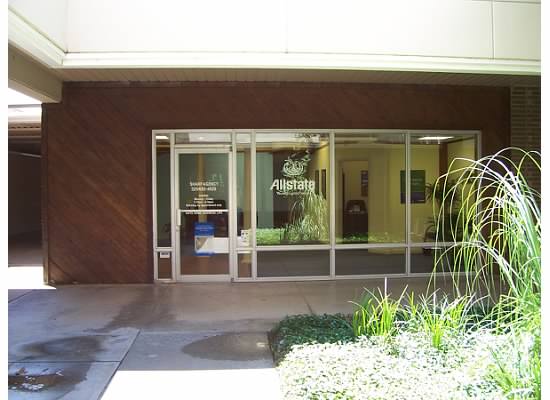 We did the branded Good Hands wall at the front receptionist desk.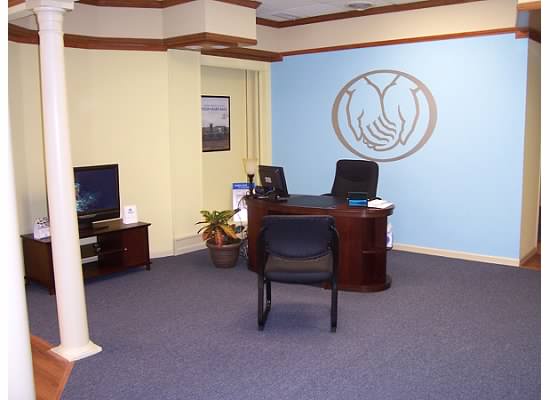 Then the Allstate branded chairs and blue wall.  I think this is when this look very first came out!  (And notice our son is now walking in front of the camera, haha)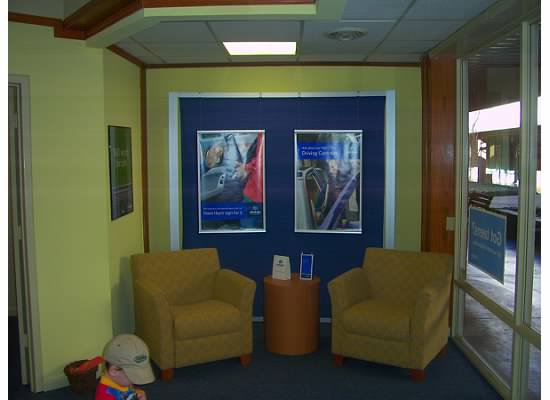 And my very favorite….the Jeep wrap.  This was our WHITE Jeep Liberty!  Wasn't it cute!?  I was sad when it had to be removed after we sold the agencies.  Ahhh…memories!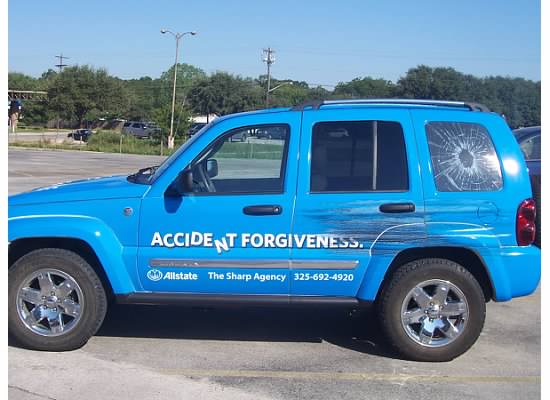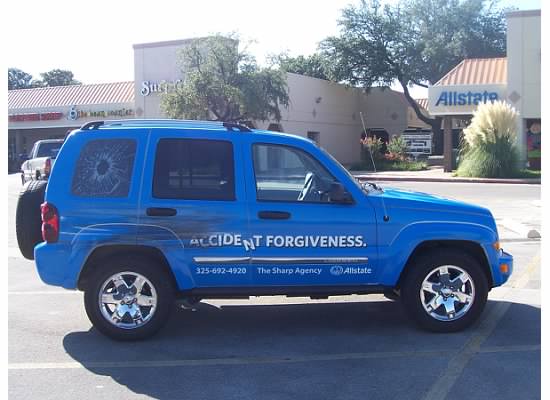 Hope you enjoyed my #ThrowbackThursday!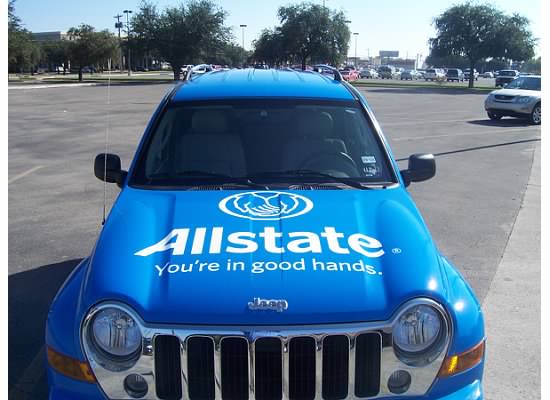 If you enjoyed this article, get the Insurance Marketing Calendar (it's free)
Thanks!  Please check your email to download the current Insurance Marketing Calendar!