I know a lot of you struggle with keeping up with your social media because it can be hard to remember to post on a daily basis.  Plus, you have to worry about answering comments and not missing them.  Today I'm going to show you a quick way to manage your agency Facebook page from your iPhone!
Facebook Pages App
Well, this morning Facebook made it a little bit easier if you're an iPhone user.  There is now a free app available in the App Store, specifically for managing your business page and not your personal account.  It's called Facebook Pages Manager.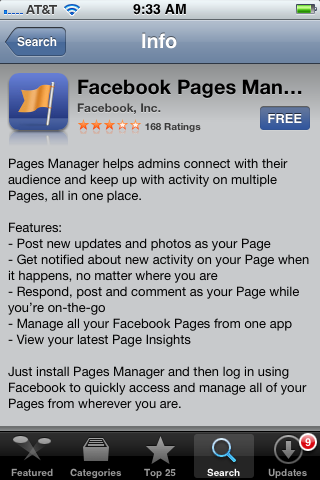 I downloaded it this morning and it's very simple and easy to use.  It will send you a Push Notification if someone posts on your page so you can quickly respond to comments.  Plus, it shows how many people you are reaching with each post!  See my example below and my most recent post reached 107 people.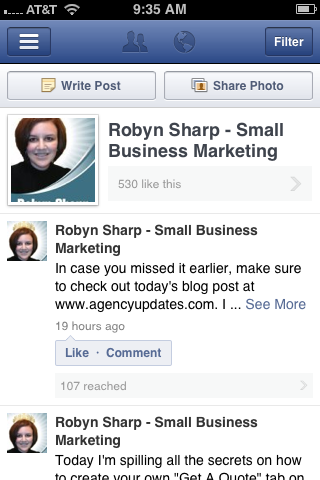 This is just one way that you can make social media management in your agency a little easier and more streamlined.  Give it a try!
And if you're still not sure what to WRITE on your Facebook page each day, check out my 50 FREE Awesome Facebook Topics for Insurance Agencies.  
Download Your Copy Here!
If you enjoyed this article, get the Insurance Marketing Calendar (it's free)
Thanks!  Please check your email to download the current Insurance Marketing Calendar!