2016 has arrived!
I hope you've enjoyed a relaxing holiday season and are now ready to get back in the swing of things!
Most of us have already been thinking about big goals and dreams for the new year, but what about the small consistent marketing tasks you can do right NOW to make a BIG difference?
Here are a few things to do to market your insurance agency in January:
Draw your Referral Rewards winner from December and PROMOTE it on all of your social networks and email newsletter.  Get a photo of your winner or make a video while you draw the name out of a hat… just make it interesting!  This is a huge promotion tool for your agency so make the most out of it.    
Annual Reviews – New year means we're back at the beginning of the alphabet.  Run a list of clients with a last name starting with A or B and contact them to schedule an annual review.  Look for discounts, multi-line opportunities, and display your excellent customer service.  This is a great customer retention tool to put in place all year long.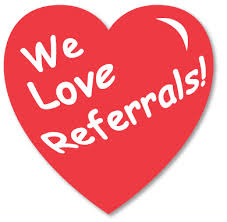 Create Your 2016 Referral Program -Hopefully you really did this last month, but if you're running behind there is still plenty of time.  Create your Referral Rewards program for the new year and make your marketing materials.  You'll need a printable flyer as well as some sort of photo or graphic you can use online.  (I've created an excellent training video and launch sequence FREE for members of the Insurance Marketing System and available in your membership account.) 
Make a PLAN to sell life insurance this year.  One of the easiest systems I've found is creating a 3-step marketing campaign sequence and reaching out to people before their birthday raises their life insurance rate.  This is NOT a birthday card.  The birthday is a simply the DEADLINE for the rate increase.  (I've also got an in-depth training on this for IMS subscribers as well!)
Shake Some Hands – You want that referral program to WORK right?  Well get out and tell people about it.  Make a list of mortgage lenders in your town and put it on your calendar to stop by, say "hi", and drop off your referral flyer.  People want to do business with people that they "know, like, and trust."  So get out there and network this month with the people who can send you great leads.
Plan Your Social Media – Make sure you're connecting on social media too!  Remember, your daily social posts are a way to consistently keep your agency name and brand in front of your clients.  If you don't have time to figure out what to write, then check out the Insurance Marketing System.  We've updated our program with over 40+ posts for you to use throughout January, as well as articles you can copy/paste, captivating images, photo ideas, and more.  (Remember to share something about your referral program on social media at least once a week too.)    
Sign Up For the Insurance Marketing System!  Okay, a short personal plug here…but the Insurance Marketing System is officially turning 5 years old this month and we've made some HUGE updates!  More content, higher engagement, more hands on training, and step-by-step guidance to get you more leads in 2016.  (Plus some done-for-you options as well.)  Here's the catch – rates are INCREASING on Jan 8th!  Lock them in this week and save!  Get details here.  
Download Your Calendar
I know this is a LOT to think about and implement!  If you'd like a printable calendar version of January's marketing, then click here and I'll send you a copy!
If you enjoyed this article, get the Insurance Marketing Calendar (it's free)
Thanks!  Please check your email to download the current Insurance Marketing Calendar!