When you're ready to generate insurance referrals from Facebook, you need a PLAN.  And today, I've got one for you!  In fact, I'm going to give you everything you need to create a solid referral strategy on Facebook.  (And trust me, I've been specializing in insurance social media marketing for 7 years and this is EXACTLY what I recommend to clients!)  Take notes and implement:
Step 1:  Build Your Facebook Audience With A Like Ad
You need people to "like" your agency page so that you can market to them.  Here's what you need to know.  First, the people most likely to "like" your Facebook page are your CURRENT clients. And they are your best source of referrals and multi-line business so it's a win-win to have them follow you online.  Create a simple "Like" ad on Facebook and ask those clients to like your page.  (We offer training on this in the Mega Posts membership!)
Step 2: Create A Referral Rewards Program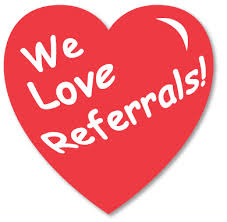 Next you need a program to reward your clients for sending you referrals (leads).
The goal of a referral rewards program is to simply give yourself something to promote and talk about – a lot!  You can't have sales or markdown your rates, so you have to be able to create something that gets the word out in a similar way.
Read this post to learn about Referral Rewards programs and download my free Referral Rewards Launch Kit.
If you've had a program for several years, but aren't very excited about it anymore, change it up a bit!  These things can get stale after a while.  Create some new rewards or a fun new way to promote.
Step 3: Run Ads To Your Facebook "Likes" About Referral Program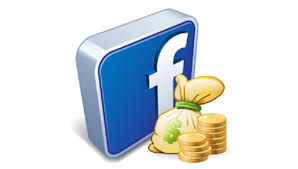 Once the program is ready, you need to get the word out to your current clients.  This is done through your Facebook ads!
One of the GREAT things about Facebook ads are there ability to target specific people.  You can upload a list of current clients and make sure that they are the ONLY people who see your referral ads.  (That way you aren't wasting money.)  I teach this strategy in the free webinar in Step 1.
Plan to spend around $5 per day promoting your referral program and/or your agency website to your clients.  We offer this service!  Call us for details at 501.547.8107.
Step 4: Post DAILY Content & Promote The Heck Out Of Referral WINNERS
Your content will allow you to consistently connect to your followers and show your insurance expertise!
Remember insurance doesn't have to be boring.  Your content should be fun, engaging, and full of images!  Like this one that we used for my clients today!  (That koala cracks me up every time I look at it!)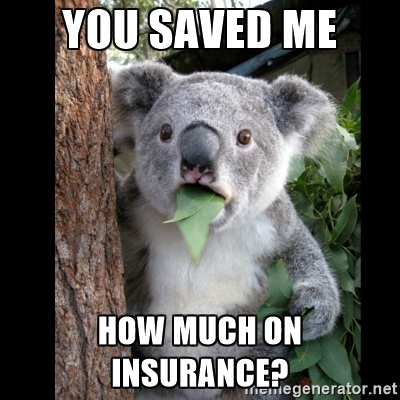 Photos and graphics are seen more and tend to generate more engagement and shares.  This goes along with your referral program as well.  Let's say that you have a drawing and give away a pair of movie tickets each month.  When your client wins and picks up their tickets, take a photo with them!  Post it on Facebook, thank them publicly, share it in your newsletter or email newsletter.  Get the most out of that promotion opportunity!
We specialize in content for P&C agencies!  Check out our customized Platinum content package here.
Step 5: Put It On Autopilot & Keep Generating Insurance Referrals From Facebook!
The beauty of this system is that once it's setup, it doesn't require a lot of work.  You're busy enough as it is writing new business, taking phone calls, and managing your office.  You know you probably don't have the free time for a Facebook strategy too.  Let us take it off your plate.  Watch the "Like" ad webinar in Step 1, check out the Referral Rewards program ideas in Step 2, and then contact us for help on your content + ads!  Check out packages here or call us at (501)547-8107.
If you enjoyed this article, get the Insurance Marketing Calendar (it's free)
Thanks!  Please check your email to download the current Insurance Marketing Calendar!