I love creative "out of the box" marketing ideas.  When you find something fun, that no one else is doing, it can give you attention and publicity that you would miss out on if you stuck to the status quo.
Years ago, I remember hearing about agents who were creating yard signs for newly insured clients.  You know those signs that you see in yards after they get a new roof or have renovation work done?  Same concept.
So how could you implement this idea?  Here are some ideas…
First you need some yard signs.  I went to Vistaprint.com.  Go to Marketing Products, Signs, and Lawn signs to see their selection.  Then type in Insurance in the industry area when you search for a template.  Here's the one I made (note: this is not my phone number, haha!)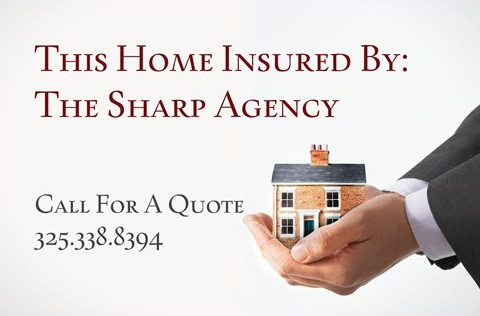 I thought it turned out pretty good!  So, you create some nice signs and then kindly ask your new Homeowner's clients if you can put one in their yard for a week.  (Make sure to stick to this and promise a pick up date!  If you're careful, you'll be able to reuse your signs and not need as many.)
You could also make some inexpensive matching postcards on Vistaprint and send them to everyone that lives on that block or the entire street.  This could be an even stronger marketing strategy if your new client gives you a testimonial that you can use on the card!
You could use this same strategy with Facebook, other social media profiles, or even your agency email newsletter.
In the example above, I just took a screen shot of the sign I had made.  This turned into a nice image/photo that I could use on social media.
Make something like this for new clients and ask if you can tag them on Facebook!  Then it will show up to their friends and give you more exposure.
Not everyone will agree, but some will!  This is a great way to tap into the power of social media and social proof when attracting new business.
This is a simple inexpensive way to market your agency to new potential clients.  If you try it, please let me know your results!
 Want to save this post?  Click the SlideShare logo below to download a PDF copy!  

If you enjoyed this article, get the Insurance Marketing Calendar (it's free)
Thanks!  Please check your email to download the current Insurance Marketing Calendar!