I regularly hear from agents wanting to know how to get more "likes" on their insurance agency Facebook page. So today I want to share a few of my favorite strategies.
So once you create your agency's Facebook page, you need to get people to LIKE it.  When someone "likes" your page, by clicking the Like button, they are basically subscribing to it.  They'll see things that you share on their personal Facebook newsfeed and can keep up to date with your business.
I'll be honest, this isn't always EASY.  You've got to have a strategy.  So here some ideas to get you started.
Who "Likes" Insurance Pages?
First thing to keep in mind…random people generally aren't going to like your page on their own.  You're not a big clothing brand or their favorite shop that offers coupons.  From years of studying insurance marketing and working with 100's of agents, I've learned that the people most likely to "like" your page are your CURRENT CLIENTS.
They like the page because they do business with you.  So you will communicate with your clients by offering helpful, entertaining posts (what we focus on in our Platinum Facebook Content) and by regularly talking about referrals and multi-line opportunities.
So how do you get Facebook Likes?
Optimize Your Page Information For Search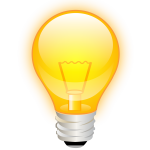 You'll want to make sure that your page information is completely filled out.  Go to your Agency page and click the About tab under your main photo.
Make sure that you've filled out all of the fields with your website, phone number, and other contact information.
Click the Settings at the very top and scroll through those sections and make sure you've filled everything out too.
Facebook has made a lot of improvements to their search features recently and have begun adding more options for customers to leave reviews.  Making it easy for customers and prospects to find you is important!  So get these items filled out correctly and keep the info up to date.
Get Your Employees Involved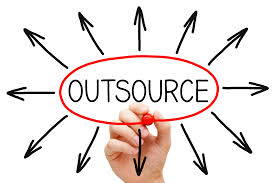 Do all of your employees "like" your agency page?  Make sure everyone has and ask them to share it occasionally on their own personal pages.  (Especially if they are sales producers looking for leads!!)
I don't know that you could require people to do this, but at least ask nicely. 🙂
Remember, likes and comments help posts to show to more people.  If all of your employees are regularly interacting with your posts, it will reach more people (leading to more referrals)!
Use Your Email Signature
Have everyone in the office add the Facebook URL to their email signature.  You are constantly interacting with clients through email, why not share your page there too?
Don't overload your email signature with tons of links and info, just put the most important items that will produce the best result.
ASK
Keep it simple right?  Why not just ASK your clients to "like" your page?!  There are a few ways that you can do this.
Via Facebook – While on your Facebook page, look at the big cover photo at the top.  In the bottom right of the photo, you'll see the Like button and the Message button.  To the right is a button with three dots.  Click that and in the drop down click on Suggest Page.
Then go through and click the names of your personal Facebook friends that you want to invite so that they get a notification asking them to "like" the page.
If a name is greyed out, it means they already like it or you've asked them recently and it won't send another message.
Via Email – Do you send a monthly email newsletter?  (You should!!)  Make sure to ask clients to like your agency on Facebook through your email blasts!
If you don't have a way to email clients in bulk, consider signing up for Mailchimp or Constant Contact.  It's very simple to setup, inexpensive, and is an excellent way to reach out to clients each month!
Create Great Content
No one will "like" an empty page!  You need to be regularly creating entertaining, funny, local, image heavy content.  Which can take time to write and schedule. Get more marketing ideas from our Insurance Marketing Calendar!
Create A "Like" Ad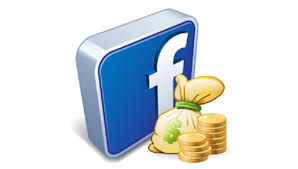 Facebook Ads allow you to target specific people so that you can get the best responses from your ads.  Run a list of your current client's email addresses, upload it to Facebook, and target them with a "like" ad!
This way you're ONLY reaching people who already do business with you (and are the most likely to click the Like button).  It saves you money, increases your response, and builds your following quickly.
All of these strategies will help you build your audience and get more Likes!  But don't stop there!  Join Mega Posts and start generating leads and referrals too.  Get details here.
If you enjoyed this article, get the Insurance Marketing Calendar (it's free)
Thanks!  Please check your email to download the current Insurance Marketing Calendar!