Feeling Hopeless When It Comes To Creating Facebook Ads For Your Insurance Agency?
Back in 2014, Facebook Ads were becoming the hot new marketing thing.  At the time, I had been offering daily Facebook posts for insurance agencies for almost 4 years, but agents kept asking me about Facebook ads.
But I wasn't so sure about them.  Would they work for generating quotes?  Did they really grab attention? Or were they a waste of money?
At the time, my husband John had been working as an independent agent and we decided to test it out for ourselves.
I created a few offers, setup a page to capture prospect contact info, and gave it a whirl.  One day later, someone called his office and mentioned the Facebook ad.  Within two days, he had his first sale.
Wow, maybe we were on to something here?
See I know a thing or two about insurance marketing. I grew up working in my parent's insurance business and John and I previously owned two Allstate agencies in Texas until 2010.
I've written about online insurance marketing (specifically for P&C agencies) for publications like ExclusiveFocus magazine (from the National Association of Professional Allstate Agents), Property&Casualty360, the ALLBlueBlog, and numerous local and national level independent agent associations. I'm also the author of "Mega Insurance Agency Marketing."
I tell you this because I want you to know that I don't just teach Facebook marketing…I specifically focus ONLY on marketing for insurance agencies!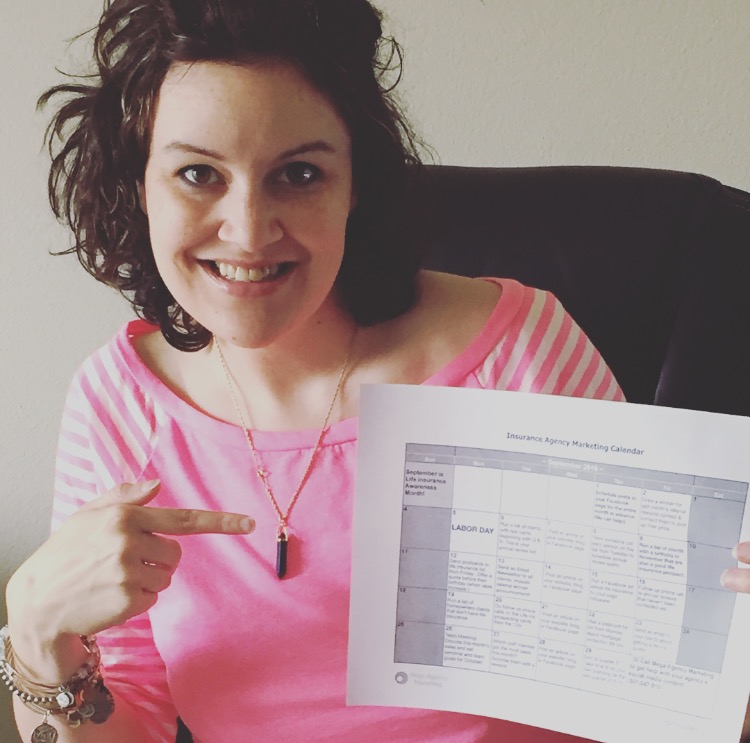 After successfully testing ads in our own agency, I started offering ad services to clients and I've been booked solid ever since.  My clients have always wanted to get their agency on the most popular website around and for good reason!
Since that time, I've helped hundreds of agents (Captive, Independent, P&C, Health, Life, Medicare, etc) use Facebook ads to reach local prospects.  And my clients frequently reach 10,000+ local people each month spending around $5 per day!  (Way less money than almost any other kind of outbound advertising!)
But here's the problem I see…
When you have to hire a company to do your ad design, setup, and marketing, you have an additional monthly expense (on top of the ad cost you pay to Facebook).
And this can get expensive when you're an agency on a budget or when you want to keep your cost per lead low.
So I decided to create an alternative solution.  And that's what you'll see here.
My program, Effortless Leads, teaches YOU how to duplicate my system for creating insurance specific Facebook ads (plus offers all the support to make sure you're successful).
If you're wanting to grow your agency, get new leads, reach thousands of local prospects, and find success with Facebook marketing  - then you're in the right place!  Read on to learn all about our Effortless Leads program.
Who is Effortless Leads for?
Effortless Leads is designed to teach insurance specific Facebook advertising strategies.  You won't learn EVERYTHING there is to know about Facebook Ads (that would be overwhelming!)  Instead we'll focus in on ONLY what matters to an insurance agency looking to generate customers.
It doesn't matter what kind of agent you are as long as you sell an easily recognizable insurance product (like auto, home, or life) to local people.
(If you're looking to sell complicated financial products, investment products, or you're marketing on a national scale – this program probably won't be for you.)
Here's What You'll Learn In Effortless Leads
How to create a Facebook ad to market your agency website, so that you can easily send hundreds of local prospects to request a quote
How to reach local targeted prospects (homeowners, families, high-risk drivers, etc), so that you're targeting the EXACT customer that is right for your current rates (increasing your closing ratios)
How to get Facebook "likes" on your business page, so that you can get more organic reach and new business from your daily posts
How to promote your referral rewards program on Facebook, so that you get more referrals each month!
How to create images for your ads that comply with Facebook marketing guidelines, so that your ads are approved quickly and get more response
How to establish your marketing budget and keep your ad costs manageable, so that you aren't overspending and losing money
What Specific Results Can I Expect To See?
Based on my experience in working with agents on Facebook Ads for several years, here are some of the results you can expect from Effortless Leads.
Your ads will reach THOUSANDS of prospects in your local area for $5 per day (typically 10k+)
You'll see an increase in your agency name recognition & phone calls
You'll receive hundreds of hits to your agency website or landing page each month
You'll generate new leads for your agency & build your prospect database
You'll feel confident in using Facebook for marketing!
Let's take a look at what's included in each Module of the Effortless Leads online training.
In this program, you'll receive instant access to our online training portal.  You'll be able to access all 5 modules of training immediately. Each module includes a video lesson with supporting templates, checklists, and tools to help you implement quickly.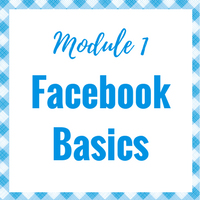 Module 1 Facebook Basics
Here you'll learn how to access the Facebook Ad Manger & what your website or landing page MUST have in order to generate leads and build trust.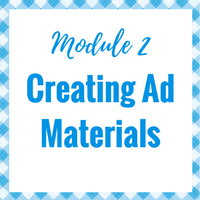 Module 2 Creating Ad Materials
Here you'll learn how to create Facebook ad images in the right size that follow Facebook's guidelines, plus my favorite free site for creating images.
You'll also learn the FIVE things you need before you start your first ad (to guarantee success and ease!)  My Ad Planning worksheet and sample text will make this easy!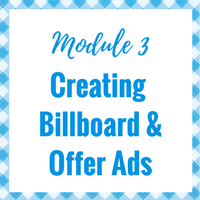 Module 3 Creating Billboard & Offer Ads
Here you'll learn how to create a billboard style and offer ad step-by-step.  We'll walk you through how to use the Ad Manager to create your ads PLUS you'll get access to pre-sized and ready to use images in our Ad Library.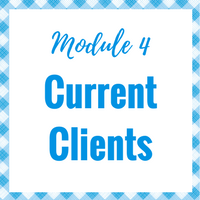 Module 4 Current Clients
Here you'll learn what kind of ads to create to target your CURRENT book of business.  You'll also learn how to setup your ad so only specific people see it (your clients) which saves you $$$.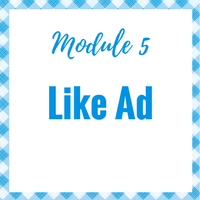 Module 5 Like Ad
Here you'll learn how to create a Facebook Ad that gets people to "like" your agency Facebook page.  This is extremely important because it allows your daily Facebook content to reach more people and builds multi-line quote opportunities and referrals.
Remember all of this is available instantly on our secure member website!  You'll have lifetime access to the videos so you can watch or re-watch at anytime.
Let's Make It Even BETTER!
With this training, you'll be ready to immediately start creating your own agency Facebook ads.  BUT I want to make sure that you are confident and ready to make the MOST of it.
That's why for a limited time we're including several FREE BONUS services!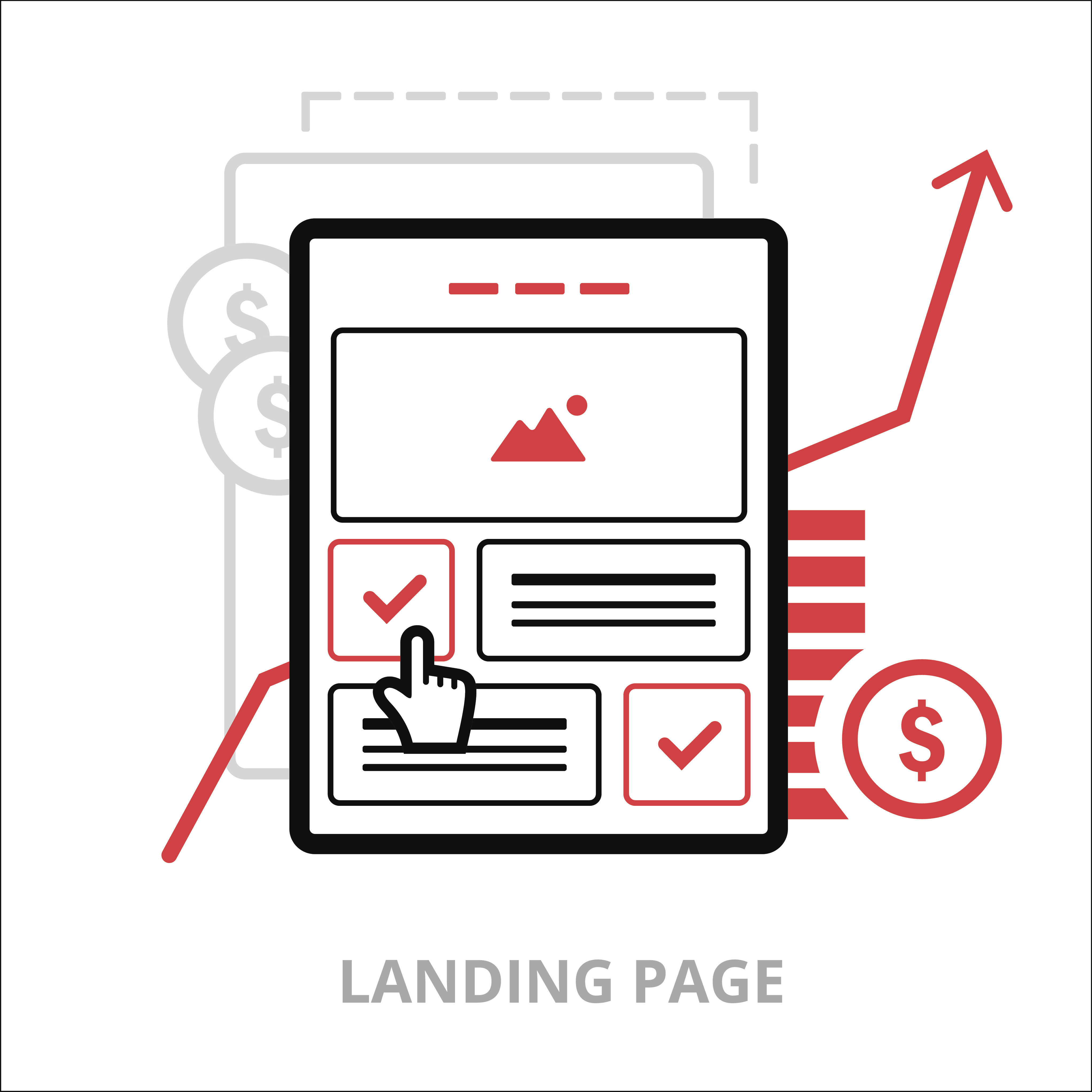 Bonus #1
When you create an ad and someone clicks on it, they have to go somewhere right?  Typically it's to a quote form on your website.  But what if you don't have one?  No problem!  We'll setup a simple one page landing page customized for your agency!  It includes a form that captures the prospects name, email address, and phone number so you can follow up.  All prospect information will be emailed directly to you!
This free landing page will be available for you to use for one year.  Valued at $444.
Bonus #2
I know that it can be a little confusing to setup your very first ad and I don't want you to be discouraged!  That's why we'll setup ONE ad in your Ad Manager account at no extra charge.  Tell us what offer you want to make and my team will create an ad image and copy, plus load it in your account.  Typically you'd have to commit to a six month contract and spend hundreds of dollars for this service!  Valued at $147.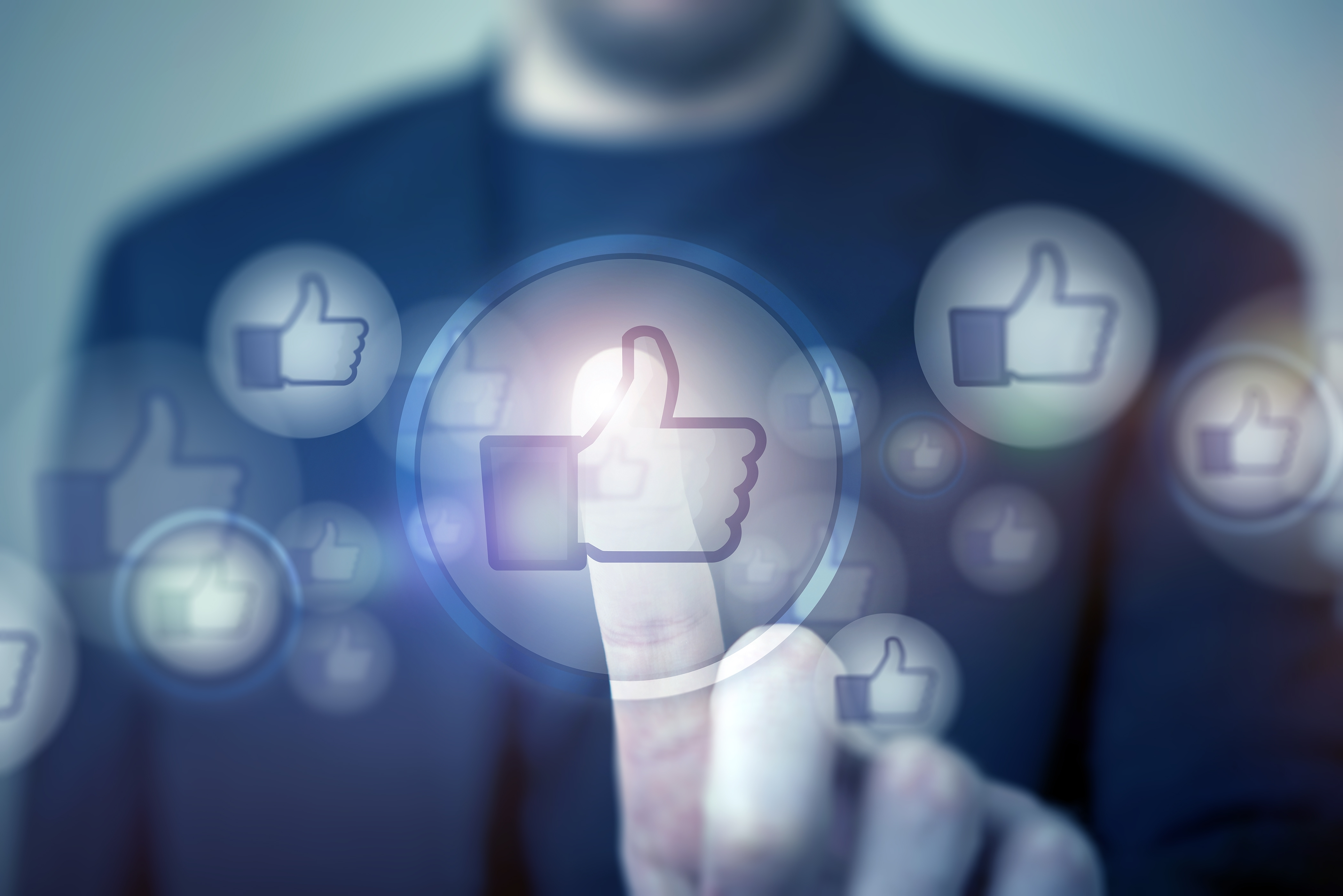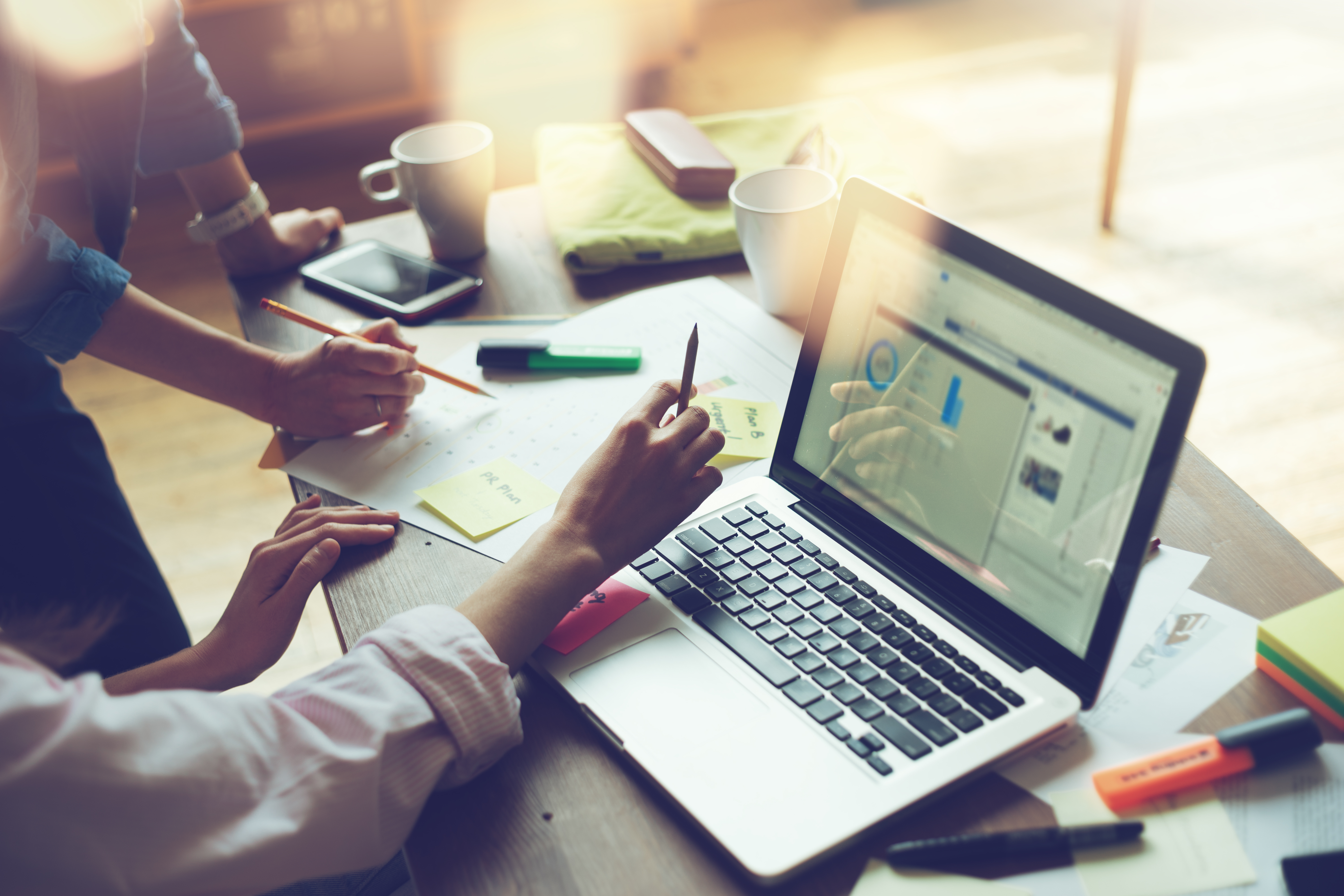 Bonus #3
Once you've completed the training and we've setup your ad and landing page bonuses, you might still have a few questions.  That's why you get a 45 minute one-on-one consult call with a member of my team!  We'll use GoToMeeting so that you can see our screen as we walk through your account and answer any questions you might have.  You'll feel 100% confident in your Facebook marketing abilities after this!  Valued at $97.
I know, these bonuses are pretty amazing and unheard of in the world of online marketing.  But I KNOW insurance agencies and I know that you need MORE than just the online video training.
With these free bonuses, you'll get all the setup and support you need to use Facebook ads successfully!
After watching a local agent increase his auto production by 100% I started watching what he was doing.  Of course, I tried to copy him and put a "get a quote" page up thru Facebook.  In a 2-week performance, I had 10 customers contact me for a quote of which 7 went with me.  But when I had to pay my fees I had paid over $39 per lead.  I had no control over my costs.  Then I did a google search and found Robyn with a link about posting on Facebook.  I immediately called John and he set me up for a webinar.  After watching it was quite apparent I could waste 3 or 4 months and spend a lot of money on making mistakes or I could let the Sharps share their knowledge. So, I couldn't wait, signed up and completed my video work and could barely wait for my one on one training.  John walked me thru my first ad and here is where it got exciting…within 1 hour I had 10 clicks. That week over 2400 local people had seen my ad and I wrote insurance on 4 of them.  But here is where it pays off.  It cost me .40, yes forty cents per lead, and this low cost allows me to try many different ads and get in front of thousands.  I could have wasted hundreds, if not thousands of dollars, and got in front of less people.  Knowledge is power and the knowledge Mega Agency Marketing gives you puts you on top of your local community thru social media. I so appreciate them, highly recommend.

Fred Ruggles

Farm Bureau Agent
Here's What You Get When You Sign Up!
Instant access to all 5 modules of ad training in the Effortless Leads online course
All of my templates, checklists, and tools for creating ads that convert
Access to my online library of ad images so you can create stunning ads with very little effort!  (Valued at $397)
PLUS THESE BONUSES!
Custom landing page for one year ($444 value)
One ad setup in your Ad Manager account ($147 value)
One one-on-one training consult ($97 value)
Total package value of $1085!
We will retire Effortless Leads at the end of 2017!
Until December 14th, save $100 off the regular price of $397 PLUS we'll give you FREE access to the Life Insurance Promotion Kit (valued at $79).  
But you must order by December 14th to grab this deal!  In 2017 we will only be offering ads on a long term contract basis!
One Time Payment Of $297 (regularly $397)
Click the Order Now button below to place your order for Effortless Leads.  We'll automatically send you a login and password to our secure member site so you can get started right away!  (The BONUS Life Insurance Promotion Kit access will be added within 24 hours of your order IF you purchase by December 14th!)
EFFORTLESS LEADS IS CURRENTLY CLOSED TO NEW REGISTRATIONS
"I just wanted to let you know that I got my first sale from my Facebook Ad!  About a $4000 account!" 

Tom Sangster,

Sangster Insurance
"We have gotten 5 to 6 leads in the past week from the Facebook site!" 

Robert Deese,

Jean Deese Insurance Agency
Frequently Asked Questions
Who is this program for?

Effortless Leads is designed to teach any insurance agent how to use Facebook ads to market their agency.  Most of our examples relate to P&C marketing, but the tools and training can be adapted to any line of business.

How much does it cost?

There is a one-time fee of $397 for the Effortless Leads online training course, plus the extra bonuses. You will also need to budget for the actual cost of marketing on Facebook. We recommend starting at $5 per day, but you can always adapt as needed.

When does the Effortless Leads training start?

Upon placing your order, you'll get INSTANT access to the entire 5 module course.  No waiting, no special times!  Make it work around your schedule and watch as often as needed.  You can also share the video training with anyone on your staff.  We'll send you information on the Bonus setup items, but expect them to take 4-5 business days once you submit your information.

What if I'm not satisfied?

My goal is that you'll be 100% satisfied with the level of information and training available in this program.  We've also designed key bonus offers to guarantee that you'll have a functioning ad up and running quickly and effortlessly.

However, because ALL of my extensive Insurance Facebook marketing experience and training information is delivered immediately up front upon purchase, we do NOT offer any refunds on the Effortless Leads package (or any other digital products).    Please be aware of this BEFORE placing your order!
I hope I've given you ALL the information so that you know this is the right program for your agency!
If you still have questions, feel free to call our office at (501)547-8107 or email us at service@agencyupdates.com anytime!
I can't wait to work with your agency!  Talk soon,

Mega Agency Marketing Inc. has taken every effort to accurately represent this program and its ability to grow your insurance agency.  However, there is no guarantee that you will make a profit just by doing this course.  This is not a get rich quick scheme and nothing on this site is a promise or guarantee of leads or earnings.
Your level of success is dependent on a number of factors including your skills, knowledge, ability, dedication, budget, local marketing area, company representation, personal reputation, and rates.  Because these factors vary according to each individual, we cannot and do not guarantee your success, income level, or ability to earn revenue.  However many clients have successfully reached thousands of local prospects and generated leads as outlined above.
Mega Agency Marketing Inc. is in no way associated with Facebook or responsible for changes to Facebook's future business structure, advertising policies, billing procedures, or results.
YOU are responsible for the results you achieve.  We will make every effort to provide you with quality information and guidance to achieve these results, but in the end it is up to you. We make no guarantee to you as to these results.